In manchen mittelständischen Unternehmen müssen alle Entgeltveränderungen bei Mitarbeitern, die bei einer ausländischen Tochtergesellschaft arbeiten, von der Geschäftsführung in Deutschland genehmigt werden. Ist das sinnvoll? ? [weiterlesen]
In some medium-sized companies, all changes in salaries of employees who work in a foreign subsidiary must be approved by the top management in Germany. Does this make any sense?  [read more]
(please find the English version on the second half of the page)
Nein, das ist nicht sinnvoll! Solche Entscheidungen können besser von der Geschäftsführung der Auslandsgesellschaft oder vom Management im Ausland getroffen werden. Weshalb? Ganz einfach: Da das Management einer Auslandsgesellschaft  üblicherweise die Verantwortung für die Kosten der Gesellschaft hat, werden solche Entscheidungen auch sorgsam und marktgerecht getroffen.
Aus unserer Erfahrung heraus – und wir empfehlen das auch! - sollte das Stammhaus lediglich für drei im Ausland tätige Mitarbeitergruppen Vergütungsentscheidungen treffen. Das sind:
▪▪ die Geschäftsführung der Auslandsgesellschaft, die üblicherweise direkt an das   Stammhaus in Deutschland berichtet,
▪▪ Führungskräfte, die an die Geschäftsführung der Auslandsgesellschaft berichten und
▪▪ Auslandsentsandte.
Und selbst für diese drei Mitarbeitergruppen müssen nicht sämtliche den Themenbereich Vergütung betreffenden Entscheidungen vom deutschen Stammhaus getroffen werden.
Die folgende Abbildung gibt einen Überblick darüber, wer idealerweise was bzw. für wen entscheiden sollte.
Wer legt bei Arbeitsvertragen im Ausland was fest?
Wer legt bei Arbeitsvertragen im Ausland
Adobe Acrobat Dokument
122.4 KB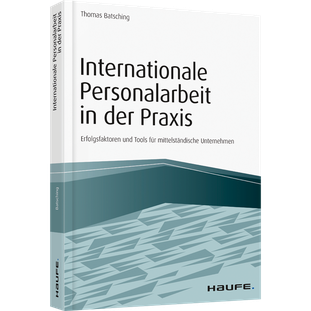 Weitere Informationen zu diesem Thema und zu allen weiteren Themen des Internationales Personalmanagements finden Sie in unserem neu erschienenen Buch 'Internationale Personalarbeit in der Praxis - Erfolgsfaktoren und Tools für mittelständische Unternehmen'  oder direkt bei uns:
Thomas Batsching, +49 171 752 4871/ batsching@hrworks-personalwerk.de.
(wird in ca. zwei Wochen fortgesetzt. Hier geht's zu den seitherigen Artikeln der IHRM-Sommerserie 2018)
-----------------------
(English version)
In some medium-sized companies, all changes in salaries of employees who work in a foreign subsidiary must be approved by the top management in Germany. Does this make sense?
No, that does not make any sense! Such decisions can be made better by the management of the subsidiary company abroad. Why? Quite simply: as the management of a foreign company usually has the responsibility for the costs of subsidiary, the the management is taking such decisions carefully and in line with the local market.
From our experience - and we strongly recommend that! - the parent company should only make decision conc. compensation for three  employee groups (working abroad). These are:
▪▪ the management of the foreign subsidiary, which usually reports directly to the parent company in Germany,
▪▪ executives who report to the management of the foreign company and
▪▪ expatriates from the mother company.
And even for these three groups of employees, not all decisions in regard to compensation must be taken by the German parent company.
The following sheet gives an overview of who should ideally decide what or for whom (see file above).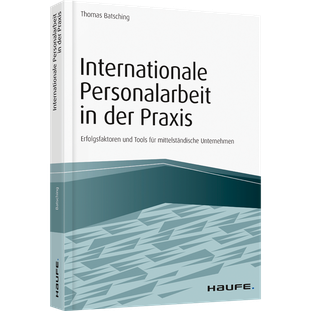 Further information conc. these issues and conc. International Human Resources Management topics in our newly published book "Internationale Personalarbeit in der Praxis - Erfolgsfaktoren und Tools für mittelständische Unternehmen" (International Human Resource Management in Practice - Success Factors and Tools for Small and Medium-sized Enterprises) or directly from us:
Thomas Batsching, +49 171 752 4871/ batsching@hrworks-personalwerk.de
(will be continued as IHRM summer series in about two weeks. Click here for earlier articles from the IHRM Summer Series 2018)